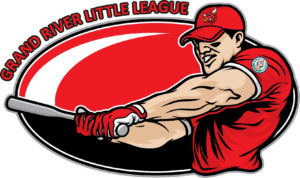 Cambridge Times – By Bill Doucet
Former Cambridge minor baseball exec bringing choice to the city.
CAMBRIDGE — One day, a Cambridge baseball team could be on the field competing in the Little League World Series in Williamsport, Penn.
Though that field of dreams has never been possible before, as city teams play in the Ontario Baseball Association, JP Soucie is looking to bring a choice to local parents.
This spring, Grand River Little League (GRLL) will begin its inaugural season, ushered in by the former Cambridge Minor Baseball Association (CMBA) executive member, bringing with it a grassroots-level approach to teaching kids the game.
What sets Little League apart, says Soucie, is that it doesn't have a travel program. The organization promotes competitive house league, with a tournament team picked from tryouts by the board of directors. A coach is named to the team after the team is picked.
However, developing select tournament teams — which will be called the Toros — and trying to qualify for the Little League World Series, aren't in Soucie's immediate crosshairs. No use in putting the cart before the horse.
Four divisions will be offered this year: with T-ball, both junior, ages four and five and senior, ages six and seven; rookie ball, ages seven to eight; minor league (mosquito), ages eight and nine; and major league (peewee), ages nine to 12.
The hope is to have at least four teams at each level.
Soucie knows getting Little League off the ground will take a lot of hard work, though, he already went through most of that with a 25-step process to start the league in the first place. Now, with the infrastructure in place, he just needs players.
"We are going to present what the benefits are of Little League and let people choose it as they choose," Soucie said.
"If that means we'll start with two teams at rookie ball, then that's how we're starting. We'll respect that and that's what we'll run forward with. Do I think that once people see the benefit of Little League they'll give it strong consideration? Absolutely."
Of course, Soucie is running head-to-head with CMBA to entice players. But he insists having the two leagues can be beneficial. It may make CMBA officials pull up their socks with their house league, which he said needs a lot of mending — especially in coaching and umpiring — based on what he's seen as a member of the executive.
But it can also help travel teams, developing players at a younger level for older travel teams. That's something GRLL just doesn't offer yet for players past peewee.
"The Little League methodology to develop their players and develop their coaches will make baseball stronger in Cambridge. It can only enhance any peripheral programs that are outside of Little League," he said, adding the Little League boundaries spread farther than that of OBA teams, with GRLL encompassing Cambridge, Kitchener South and Ayr.
"It is a sincere hope that if Little League gets off the ground, it benefits minor baseball in Cambridge in any capacity. If the Cubs program flourishes at the higher levels, where they're losing players left, right and centre, because we're able to build kids and have a stronger base of kids who still want to play but we don't offer a competitive enough program for them … they have that choice right here in town."
Keeping kids playing in town is key, according to Soucie, as bantam and midget travel teams are already experiencing trouble with players leaving to join what are considered elite teams. In fact, his son Tyler did just that in 2008 and 2009, playing for the Ontario Nationals in Stratford. Soucie was the field manager in his son's second season.
"It does provide an excellent local alternative than having to leave your association to go play in a different sector. It does open the opportunity for us to have a travel team at the older age group that could go play high end tournaments if they want to do that, so you don't have to join the Tri-City Giants or the Terriers or OB Jays (Ontario Blue Jays). You don't need to do that if we set it up right."
After leaving the CMBA executive, and being outspoken about the organization's flaws, Soucie can see how people might see him starting his own league as having an agenda of some sort.
"The agenda is baseball," he said, though he did liken his time at CMBA to "pushing rope".
"I realize there's probably going to be a kerfuffle or whatever you want to call it. This isn't sour grapes; I have no vendetta. I spent 20 years on that side of the fence and it's led me to where I am now, so I have no problem with it. I think it's time for an alternative for house league, that's structured, competitive and has a skills development program that takes you from point A to point B."
In fact, Soucie said Little League is very stringent with its development policy, not only for players, but coaches. There are specific drills and skills that need to be taught to make the players better. Coaches go to what's called Little League university that gives them resources on how to run proper practices.
All that jives with his feelings toward the game.
"I have two loyalties. Number one is the game. All the decisions I make, does it make the game better? The game was here before I got here, it will be here after I leave. Did I leave it in a better place? The game comes first," he said.
"Second is the players. Make sure you're respectful of the players, that they're developing and that they enjoy their experience. That's it.
"If the decisions I make don't fit those two criteria; then it's a simple answer it's not worth it. So I want to see the game flourish and I want to see the players play structured, organized baseball in a respectful way where they're taught how to play well."
One of the bonuses, he said, is that Little League is globally endorsed with Major League Baseball (MLB) so teams will have replica MLB uniforms. He's also hoping to maybe partner with surrounding senior Intercounty teams, and have replica uniforms in the league to give them exposure, too.
"Our goal is to have the best looking uniforms anywhere."
Registration is currently open on the league website, but Soucie cautions that the age level goes from May 1 to April 30 of the following year, not a calendar year. The website is pointstreaksites.com/view/grll/registration.
For those wanting to learn more about Little League, an information session will be held Feb. 23 at 7 p.m. at Temple Baptist Church (400 Holiday Inn Dr.).